Father's Day is nearly upon us, and we know everyone's on the quest to find that special gift for dad. Finding a present that represents all the meaning, love, appreciation plus celebration the day can bring, to commemorate the important men in our lives is no easy task. So, at The Wine Queen Emporium we are here to help, we've put together our favourite 10 gift ideas for the Wine Aficionado Dads. From gift hampers to wine accessories, we offer some amazing gifts that are sure to put a smile on your dad's face this Father's Day.
1. Large Copper & Marble Ice Bucket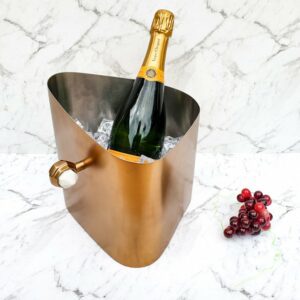 This is a stand-out marble and copper ice bucket! Two beautiful marble handles give this stylish bucket the finishing touch. Elegant and ready to be used with your dad's favourite beverage chilled.
2. The Gentleman's Luxury Gifting Hamper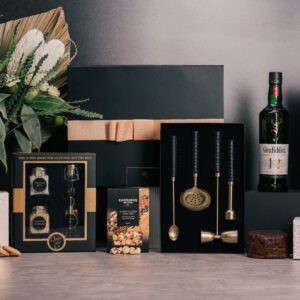 Our Kangaroo Valley Honey Coated Popcorn and Ogilvie & Co Rum & Brandy Cake is the perfect selection paired with a 12-year-old aged Glenfiddich Whiskey!
A great gift for the gentleman in your life.
3. Leather and Brass Cocktail Kit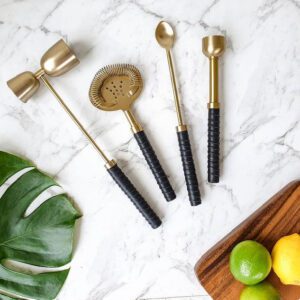 Our bespoke cocktail set with wrapped leather handles is sure to impress, and the only thing they'll be wondering is what to make first. Our perfect mixology set is the perfect gift all wrapped up with one of our Australian botanicals.
Boxed presentation designer box.
4. The Relexation Indulgence Hamper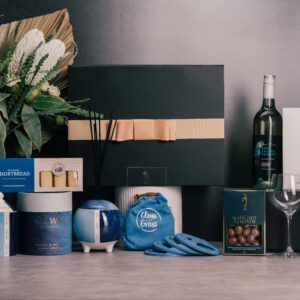 Spoil your special someone with this 'Gorgeous Hamper' to nurture and nourish. Filled with all you would expect from our Mews range collection, PLUMM glassware, Ernest Hillier Scorched Almonds and so much more. Your Gift recipient will feel pampered and rejuvenated.
5. PLUMM Vintage White Set of 2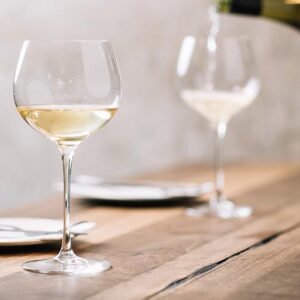 A white wine glass should be designed to enhance the characteristics and components of the white wine style. Aromatic white wines require a small bowl to help capture the aromas, whilst Oaked Chardonnay and aged white wines require a medium size bowl to enhance the complexity of the wines. These are a refined quality glass. The Connoisseur in him.
6. Gone with The Gin Hamper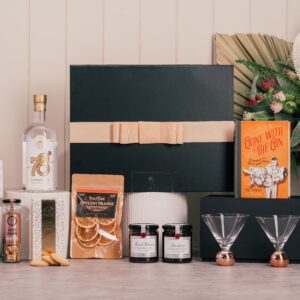 A Hollywood Classic, 'Gone with The Gin Hamper, certainly inspired from that time period.
Elegant and understated this delightful hamper has a luxurious time-less look and feel. Copper Martini Ball Glasses Boxed with our Adelaide Producer Product, 78 Gin. With many sweet gourmets treats from Ogilvie & Co, Rum and Brandy Cake, one being so delicious paired with a dry orange and Gin Martini! Many recipes to choose from in the 'Gone with the Gin' Recipe Gin Book which is included.
7. Copper Mixology Box Set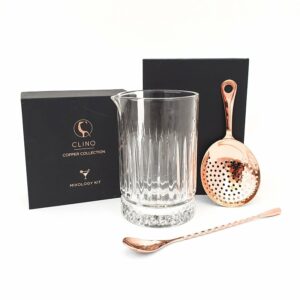 Look no further than this luxury Mixology set to enhance your cocktail skills or give the perfect gift to the true connoisseur!
Our copper mixology set, contains a 500ml mixing beaker and copper stirrer and strainer.  Stir and serve your cocktails in style.
8. The Expedition Regional Wine ' Black Cockatoo' Hamper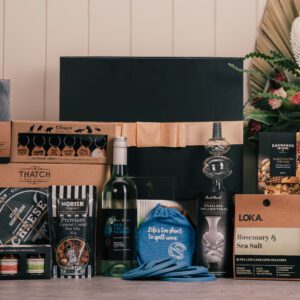 Experience some of the best gourmet flavours in Australia with our Epicurean and Wine Hampers, an excellent gift choice for that special gift for Father's Day. It's the ultimate gift for the gourmet food lover in your life. 
9. The Premier Centellino Decanter Box-Aerator 125ml in Gift Set Gorgeous Grenache 2020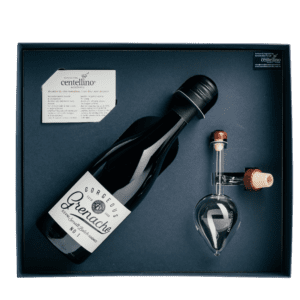 The Premier!
Made for Australian standards, its Italy's premier, by the glass, wine aerator/decanter is patented, and lab certified.
The Centellino is an original 100% mouth-blown Italian glass, top-of-the-bottle wine decanter (aerator). It is designed to enrich the bouquet and flavour of a single glass of wine. Hand made in Tuscany, Italy. Beautifully presented in a navy blue and silver gift box with our Thistledown Gorgeous Grenache 2020, Adelaide Hills Australia.
A gift which will impress.
10. Choc Fudge Vino Class Box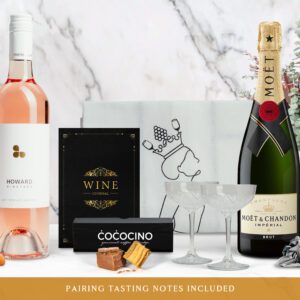 Pairing Cococino EXQUISITE Fudge with a fine wine is a perfect sensory experience.
Individually, the fudge and wine deliver superb flavours. Paired together, the flavours are elevated, intensifying the taste experience. A great past time of fun times together.
A gift which will impress.
If you are still in doubt, why not a custom wine label? Personalised and extremely thoughtful. You even have options to include our Australian Gourmet Treats. Choose your Father's Day label, then wine variety ,upload your photo and personalised message at checkout. 
There are plain options as well. Enjoy!